AM PM supplies furniture, custom-designed interiors, decoration and design for the hospitality industry, office domiciles and airports.
At AM PM you get a complete package of:
design, procurement, implementation, budget and execution.
We addresses the B2B market, and work primarily with Danish and Nordic manufacturers and suppliers.
For new buildings, we are typically involved from start to finish.
AM PM has existed since 2005 and was founded by Interior & Industrial Designer Mette Faarup Jørgensen.
For assignments, press inquiries or any questions you may please call us or write a message via email or in this form below and we will get back to you as soon as possible.
AM PM look forward to hear from you.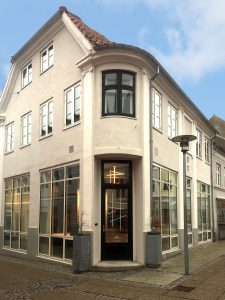 Mette Faarup Jørgensen (CEO)
Interior & Industrial Designer
AM PM
Houmeden 17
8900 Randers C
Phone: (+45) 25 21 27 52
Mobile: (+45) 27 52 88 90
Mail: mfj@am-pm.dk